SHAAREY TPHILOH
---
Shabbat Shalom!
April 13-14, 2018
29 Nisan
Torah Readings:
Parashat Shemini: Leviticus 9:1-11:47
Haftorah: II Samuel 6:1-7:17
Candle Lighting: April 13, 7:05 pm
Havdallah: April 14, 8:07 pm
Board Meeting: April 15, 10:00 am
---
Donations and Tributes
Ner L'amore from Lorraine and Jonas Smith in memory of
Doris Pollack's sister, Evelyn Weingarten
From Leonard Grossman in memory of his mother, Goldie Grant
From Robert Herd and Jane Baker in memory of Morris Baker
---
Sponsor a Kiddush!
Temple Beth El and Congregation Shaarey Tphiloh are partnering to offer Kiddush refreshments on Shabbat and holidays. Sharing a Friday night or Shabbat service and Kiddush is a wonderful opportunity to support our congregations, build community, share in the simcha of a birthday, anniversary or graduation, and offer comfort to those observing a yahrzeit.
Please note, due to the increased cost of lox, premium level Kiddush sponsorships now cost $200.
---
Yahrzeits
29 Nisan
Mrs. Thomas Levine
Rose G. Agger
David Davidson
Harry Levey
Ray Levine
Abraham B Slosberg
Nellie Vinick
30 Nisan
Aisaac Louiss Dansky
James Nemon
Gertrude Whitney
1 Iyar
Paige Borelli
Freda Reiner
Baile Seigal
Morris Crasnick
Sara Urdang
Abram M Berenson
Paul Lerman
Patricia Miles Ketover
2 Iyar
Mrs. Fineberg
Louis Rubin
David Gerber
David Long
3 Iyar
Maurice N Levi
David Polakewich
Mark A Sulkowitch
Fannie B Levey
Minnie Posner
4 Iyar
Abraham Taylor
Lillian Goffin
Harry Goldberg
5 Iyar
Bessie Modes
Sara Silverman
---
Refuah Shleimah
Nicholas ben Alma
Akiva ben Sarah
Channah Bryndel bas Bluma
Yona ben Zlata Merlyl
Aviva bat Rut
Chava bat Bracha
---
Dear Shaarey Tphiloh Community,
We need your help!
Every Saturday morning we say a prayer for Refuah Shleimah for members of our congregation and their loved ones who are in need of healing. We would like to include the names of all those in our community who would benefit from our thoughts and prayers so we encourage you to communicate with us. Please, let us know if there is anyone whose name you would like included in our service and announcements and keep us updated through their recovery.
Shabbat Shalom
---
TBE Pop-up
Challah Shop!
Option 1: Ready-to-bake Frozen Dough
Pre-braided frozen Kosher challah dough will be available for immediate purchase during regular office hours and during KBE on Sunday's 9a-12p.
Option 2: Made-to-order Fresh Baked Challah
To buy our fresh baked challah, simply email or call Daniel Heinrich at 774-2649 by noon on Thursday to place your order for the coming Shabbat. Orders will be ready for pick-up between 1pm and 3pm on Friday's, or during weekend services if pre-paid by check or credit card.
Order Now!
---
Sunday Simcha!
Sunday Mornings – 6:30 to 8:30 am
We welcome new hosts: Hillel, Marshall Tinkle, Barbara Merson, Natan Kahn.
Sunday Simcha is the only Jewish music program in Maine and northern New England and one of only a handful of Jewish music radio shows in the United States. Shows are wildly eclectic- one of the few Jewish shows to feature modern, diverse, and cutting-edge recordings in addition to traditional music.
Sunday Simcha features:
An eclectic blend of Jewish music from across the diaspora, including klezmer, Sephardic, Ladino, traditional, sacred, folk, rock, classical, kids' music, and jazz – Live interviews – News and announcements for the Southern Maine Jewish community – Occasional Jewish humor
---
Jacob Cousins Memorial
Unveiled in September 1935, the Jacob Cousins Memorial was part of an ongoing nationwide effort to highlight both the patriotism of Jewish Americans and their contribution during times of conflict. The memorial is a key artifact in the history of the Jewish community in southern Maine linking past to present and inspiring visitors to remember, respect and contemplate the cost of war.
In its current state the memorial is difficult to view and appreciate as it faces directly onto Eastern promenade Drive. Friends of the Eastern promenade is raising funds to redesign this historic landmark.
To donate to this important cause click here.
---
Kadima Beth El
Sunday, April 15:
No KBE
Wednesday, April 18:
No KBE
Sunday, April 22:
KBE
Yom Ha'atzmaut Celebration at the JCA
While Abby is on leave, if you have questions or concerns, or would like to report your child's absence, please email Daniel Heinrich at office@nulltbemaine.org and copy Lisa Berman at lisab@nullmaine.rr.com. Every effort has been made to keep the school calendar up to date, which you can access at this link (or from the synagogue website).
For financial questions, please email Sherri Quint at controller@nulltbemaine.org. For general inquiries, please call the office at 774-2679 or email office@nulltbemaine.org.
---
400 Deering Calendar
Haifa: City of Steps with Nili Gold, April 22 – 10:30 am
Free – No RSVP
Haifa: City of Steps is an intimate and revelatory journey through the author's native city. With an expert hand, Nili Gold offers a guided tour through Haifa during its heyday in the 1920s and '30s as an international port and cultural center through the 1948 war and the city's subsequent decline. She weaves together urban, architectural landmarks and Haifa's mountainous topography with literary masterpieces to elucidate how a childhood landscape is imprinted in memory. Pulitzer Prize-winning author Robert Caro lauded Gold's book on this subject as "beautifully written and impeccably researched… a true contribution to the literature of cities."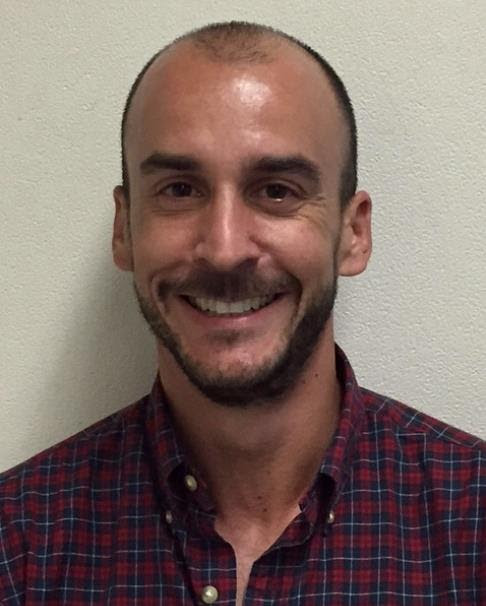 Israel and the New Jewish American Novel with Anthony Wexler, Sunday, April 29 – 10:30 am
Free – no RSVP required
Since its founding in 1948, Israel has played an important role in the Jewish American imagination. But the Jewish state has come to mean very different things to different segments of the American Jewish community. Perhaps not surprisingly, many twentieth-century Jewish American writers steered clear of the topic, focusing instead on the Holocaust or on Jewish life in America. In the last five years, however, a new generation of Jewish American writers have turned their attention to the relationships between American Jews and the State of Israel. But what do these contemporary writers have to say about this fraught and complex connection? And how do they imagine Israel's influence on Jewish American identity today?
Rosh Chodesh Women's Group
Wednesdays: May 16, Jun. 13 – 6:30-8:00 pm
$10/session drop-in rate
As we seek to make old traditions new, TBE is creating a Rosh Chodesh group for women. Together, as a collaborative effort, we will explore our tradition and our identities as women. No experience is necessary, all are welcome.
Spirits and Spirits
Thursdays: Apr. 19, May 10, June 14, Jul 14, Aug. 9
We start as dust and end as dust, in between let's have a drink.
-Yiddish Proverb.
Once a month Rabbi Braun will be at Maine Craft Distilling (123 Washington Ave, Portland) for a casual evening of libation and conversations about life. People of all faiths and curiosities are welcome to join. No RSVP required. Ages 21+
Yoga Minyan
Sundays at 9:30
Extended indefinitely
$54 non-member rate * $36 member rate * $10/session drop-in rate
TBE's  yoga minyan will offer a moment of peace meant to nurture your heart, soul, and body through a centering, grounding yoga practice. The class will open with some words of Jewish philosophy, followed by stretching, gentle movement, and breathing. Please bring comfortable clothes and a yoga mat. Open to all, no prior experience necessary.
Shabbat HaLailah
Friday, May 4, 2018 – 5:30 pm
All are welcome at our Family Kabbalat Shabbat Service & Community Dinner! TBE's religious school program, Kadima Beth El, invites the entire community to our special Family Shabbat Service and Community Dinner. Please join us for this wonderful opportunity to celebrate Shabbat together with old friends and new over a joyous Shabbat meal prepared by our amazing volunteers!  Services at 5:30 pm • Dinner at approx. 6:30 pm • Free & open to all
5th Annual Holy Smokes Kosher Barbeque
May 6th, 5:00 pm to 8:30 pm, Levey Day School
Celebrate with Levey as we hold our community barbecue complete with Kosher smoked brisket and all the sides, Music from Jerks of Grass, a silent auction, and honoring of Debbie Kanter, long term Levey teacher and community volunteer. Proceeds go to Levey's scholarship fund. Authentic southern style kosher BBQ and live music featuring Jerks of Grass! RSVP by April 26th. Buy tickets now!
Third Annual Night of Comedy and Silent Auction
June 7th, Temple Beth El
Save the date for Temple Beth El's Third Annual Night of Comedy and Silent Auction on June 7th featuring Juston McKinney! Tickets go on sale April 15th so keep an eye out for more information in the next few weeks!
---
Community Calendar
Saturday, April 14 at 7:30pm
$12 general / $18 preferred seating
Mayo Street Arts, 10 Mayo St, Portland
Returning songstress Yaeko Miranda Elmaleh performs a soulful mix of Jewish and Roma instrumental music on violin. Yaeko's playing can be best described as soulful and passionate and her sound is rooted in a respect for diverse musical traditions as well as family ties. The music she focuses on in performance is a mix of Jewish and Roma instrumental music. Get Tickets Here
Israel at 70: Yom Ha'atzmaut Community Celebration (Israeli Independence Day)
Apr 22, 2018, 8:00 AM to 10:00 AM
Jewish Community Alliance, 1342 Congress Street, Portland, ME 04102
Free. All are welcome. Delicious fresh falafel for sale. Israeli music, kids crafts and games, community activities. See you there!
Holocaust Film Series: #Uploading_Holocaust
April 19 – 6:30pm – 8:00pm, Portland Public Library
The first documentary based entirely on curated YouTube clips. Every year, thousands of Israeli high school students make the "journey to Poland" to learn about the Holocaust. They visit 4 concentration camps, 3 mass graves, 2 ghettos and perform 14 memorial ceremonies over 8 days. Technologically savvy, the teens record the entire experience – from every survivor testimony to hotel hangouts and selfies. They then upload their stories to YouTube to share on social media. Brilliant editing shows the teens moving from facts, to reflection, to deep emotion at sites where friends' ancestors, or their own, were murdered. A provocative and moving look at the way collective memory is formed in the internet age. A discussion led by MJFF Board Member, Melinda Molin, will be held after the film.
Holocaust Film Series: MJFF Shorts Program
April 26—6:30—8:00 pm, Portland Public Library
An MJFF curated program made up of seven short films that are provocative and powerful distillations of the human experience. From creative animation to slice of life realism, these films are both entertaining and thought-provoking.
Etz Chaim Synagogue, 267 Congress St, Friday, April 13, 7 pm
Kabbalat Shabbat and Philip Chamberlain
Philip Chamberlain, owner of Alliance Physical Therapy at Martin's Point, who will offer some "get set for Spring outdoors pointers" and some tips on how to keep out of his PT clinic! Philip was involved in the UK with the National Health Service and came to Portland eight years ago. Since arriving, he has been on staff at several Portland area physical therapy clinics, before venturing out and opening his own, Alliance Physical Therapy, almost three years ago. From their clinic at Martin's Point, they offer complete PT services along with dry needling and prescription corrective services. You will not only want to come for some PT and Spring warm-up tips, but to hear a few of Philip's "war stories" all told in his charming British accented English. Be sure to join us for his comments and to meet and ask your personal questions after at the Oneg.
The Maine Conference for Jewish Life, June 8-10, Thomas College, Waterville, ME
This year at the Maine Conference for Jewish Life, Rabbinic Intern, Josh Pernick will be hosting a class Saturday, June 9th at 8:00 titled "Well-Rooted and Flourishing: Is Innovation Allowed in the Study Hall?" He is also hosting some children's programming during Shabbat. This years conference, taking place from June 8th – 10th features speakers from around the state (and country) talking about Jews and Social Justice, #MeToo and women in the Torah, food, making a Torah, poetry and more. For more questions contact Rabbi Erica Asch rabbiasch@nullgmail.com