Shaarey Tphiloh Newsletter
בס"ד
SHAAREY TPHILOH
Shabbat Shalom
שבת שלום
April 14 -15, 2017
18 – 19 Nisan 5777
Please join us in our new location
Saturday morning services – 9:30 am
400 Deering Avenue
Portland, Maine
Room 4A
---
Shabbat Hol HaMoed
Annual: Exodus 33:12-34:26
Maftir: Num 28:19-25
Haftarah: Ezek. 37:1-14
Candle Lighting
Friday, April 14 – 7:06 pm
Havdalah
Saturday, April 15 – 8:07 pm
Click here to read Josh Pernick's D'var Torah
---
Chag Pesach Kasher v'Sameach
We hope that everyone had a wonderful first weekend of Pesach, that your homes and seders were full of love and joy.
As we welcome in the spring and warmer weather, we now enter the days of Hol HaMoed or the Intermediate Days. This time is filled with customs and traditions not seen during the rest of the calendar year, to learn more, click here.
This Shabbat, we have a series of special Torah, Haftarah and Maftir readings. Additionaly, it is customary to read from the Song of Songs, a poetic ode written by King Solomon that perfectly encapsulates the romance of the season. Learn more here.
---
Schedule
Friday, April 14 – Pesach IV
7:06 pm Candle Lighting
Saturday, April 15 – Pesach V
9:30 am Shabbat Morning Service
Sunday, April 16 – Pesach VI
7:07 pm Candle Lighting
Monday, April 17 – Pesach VII
9:30 am Holiday Service
Tuesday, April 18 – Pesach VIII
9:30 am Holiday Service
11:00 am Yizkor Service
– Led by Mr. Gerald Cope
8:14 pm Havdalah
---
Dear Shaarey Tphiloh Community,
We need your help!
Every Saturday morning we say a prayer for Refuah Shleimah for members of our congregation and their loved ones who are in need of healing. We would like to include the names of all those in our community who would benefit from our thoughts and prayers so we encourage you to communicate with us. Please, let us know if there is anyone whose name you would like included in our service and announcements and keep us updated through their recovery.
Shabbat Shalom,
Daniel Heinrich
Administrative Assistant
---
A Seat at your Table
In lieu of a community seder, this Pesach Temple Beth El and Shaarey Tphiloh invite you to open your homes and hearts to the stranger. Whether you have hosted seders for decades or will lead a seder for the very first time, we ask you to save a place(s) for those in search of a place to celebrate. Please contact Daniel Heinrich at office@nulltbemaine.org or 774-2649 to offer a seat(s) or to let us know if you are need of a seat.
Financial support, guidance/resources for seder leaders, and supplies will be available at the TBE office:
---
Yom HaShoah – Holocaust Remembrance Day Community Observance – Sunday, April 23
Temple Beth El, the Maine Jewish Film Festival, Hillel of Southern Maine and the JCA are partnering for a Yom HaShoah observance and screening of the film The Silenced Walls. The screening will be at USM, followed by a discussion with Holocaust scholars. Afterwards, we will
march from USM to Temple Beth El for an observance of Yom HaShoah at the Slivka-Blechman Memorial.
For more details click here or contact the office at 774-2649
---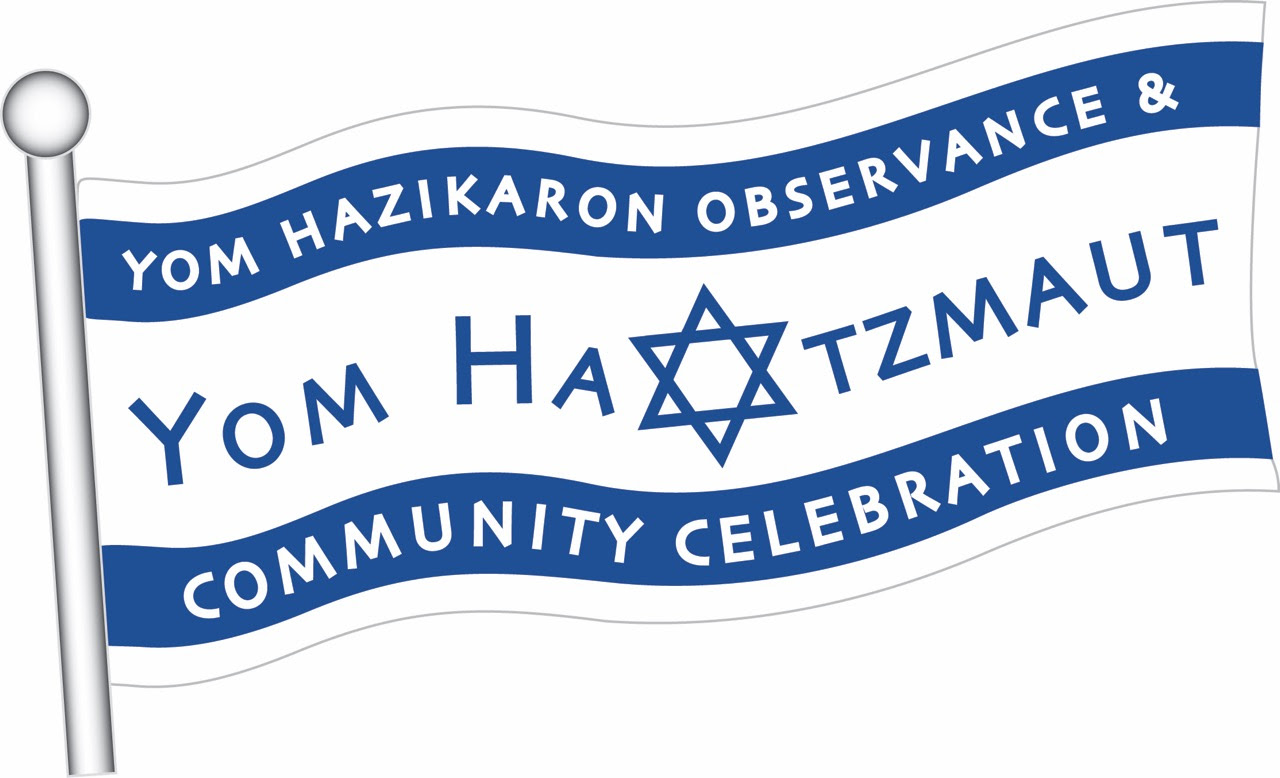 Yom Hazikaron Observance & Yom Ha'atzmaut Community Celebration
April 30 – 12:30pm
Join Southern Maine's Jewish community for a commemoration of Israeli Memorial Day followed by a celebration of Israel's 69th Independence Day!
12:30 pm Community Observance in honor of Yom Hazikaron
12:45 pm Celebration of Yom Ha'atzmaut
Israeli Snacks * Falafel for Sale * Tahini-Making Station * Beer & Limonana (mint infused lemonade) * Crafts with PJ Library * Israeli Folk Dancing * Hebrew Language Booth * Face Painting * & much much more. Click here to see the flyer!
---
There will be no Challah available during Pesach, April 14.

Regular Challah Service Will Resume April 21.
TBE's Pop-Up Challah Shop
Benefiting the Kiddush Fund
Large: $5.00
Small: $3.00
6 Rolls: $5.00
Here's how it works:
Option 1: Ready-to-bake Frozen Dough
Pre-braided frozen Kosher challah dough will be available for immediate purchase during regular office hours and during KBE on Sunday's 9a-12p.
Option 2: Made-to-order Fresh Baked Challah
To buy our fresh baked challah, simply email at office@nulltbemaine.org or call Daniel Heinrich at 774-2649 by noon on Thursday to place your order for the coming Shabbat. Orders will be ready for pick-up between 1pm and 3pm on Friday's, or during weekend services if pre-paid by check or credit card.
---
Sponsor a Kiddush!
Temple Beth El and Congregation Shaarey Tphiloh are partnering to offer Kiddush refreshments on Shabbat and holidays. Sharing a Friday night or Shabbat service and Kiddush is a wonderful opportunity to support our congregations, build community, share in the simcha of a birthday, anniversary or graduation, and offer comfort to those observing a yahrzeit.
Click here for more info
---
Sunday Simcha!
Sunday Mornings – 6:30 to 8:30 am
We welcome new hosts: Hillel, Marshall Tinkle, Emily Epstein, Natan Kahn and Joel Kahn.
Sunday Simcha is the only Jewish music program in Maine and northern New England and one of only a handful of Jewish music radio shows in the United States. Shows are wildly eclectic- one of the few Jewish shows to feature modern, diverse, and cutting-edge recordings in addition to traditional music.
Sunday Simcha features:
An eclectic blend of Jewish music from across the diaspora, including klezmer, Sephardic, Ladino, traditional, sacred, folk, rock, classical, kids' music, and jazz – Live interviews – News and announcements for the Southern Maine Jewish community – Occasional Jewish humor.
---
Community Calendar
National Yiddish Book Center Tour Sunday, May 7, 8AM-8PM
Join us for an amazing opportunity to see, hear and feel Jewish History—with an authentic Yiddish accent—at the most important and magnificent Yiddish cultural center in the world. Co-sponsored by the JCA and Temple Shalom with roundtrip transportation from Auburn and Portland to Western MA on a comfortable coach with a stop for lunch. Minimum 20 registered participants required by Thursday, April 13th, to run the trip. $55 per person. For more information and to register, click here.
An Afternoon With Carol Goodman Kaufman, National Chair of Youth Aliyah
Sunday, May 21 – 1:00 pm
Maine Jewish Museum at Etz Chaim
Please join us to hear Carol Goodman Kaufman speak about Hadassah's Youth Aliyah villages that provide education, psychological support and love in an environment that fosters independence, self-esteem and success.
To register

Words to Action – Sunday, April 30
Hillel of Southern Maine will be hosting a program leader from the ADL in Boston who will be a running a program for us called Words to Actions. This program focuses on ways for students to combat anti-semitism on campus. We would like to extend an invite to all 11th and 12th grade high school students to join us. This is an opportunity for them to gain some skills before heading off to college, gain some insight into choosing a school with Jewish quality of life in mind and get to know Hillel and what Hillel can offer them when its time to go off to school.
Pizza will be served for dinner! RSVPs are requested by April 23rd. (Location is still TDB).
The Maine Conference for Jewish Life brings Jews from around the state together to experience the best of Jewish learning, culture, and life. We will spend June 9-11, 2017 together celebrating the gift of Torah while sharing our stories, struggles, and best practices with one another.
Mid-Maine Jewish Funtensive
Day Camp!
June 26-30 and July 10-14
Reserve your spot with Rabbi Erica Asch at rabbiasch@nullgmail.com.
---
Todah Rabah
Todah Rabah to Gerald Cope for leading Yizkor services this week.
---
Tributes
Vera and Savely Kuperman in memory of Vera's beloved father, Usher Finkelshtein.
Rosalyn Siegel in memory of her father, David Siegel.
Paula and Frank Walter in memory of Paula's father, Morris Baker.
---
Yahrzeits
19 Nisan
Max Astor
Joseph Goodkowsky
Max Latkin
Henrietta Rosenthal
20 Nisan
Ida Branz
Melvin Leibovitz
Fannie Lerman
Mary Mack
Tobie Nemon
Myer Silver
Theresa Weisman
21 Nisan
Pola Avrech
I. Cohen
Hyman Lerman
22 Nisan
Freida Fineberg
Sidney Gold
Abraham Seavey
Isaac Weisberg
23 Nisan
Frances Briggs
Simon Cohen
Sarah Erlick
Goldie Grant
Sara Levy
Irving Rothstein
Arthur Waterman
24 Nisan
Morris Baker
Sarah Dansky
Morris Fineberg
Harris Matson
Ida Modes
Emma Ross
Frances Stiman
25 Nisan
David Feldman
Kate Levine
Ethel Sneider
Abraham Zimmerman